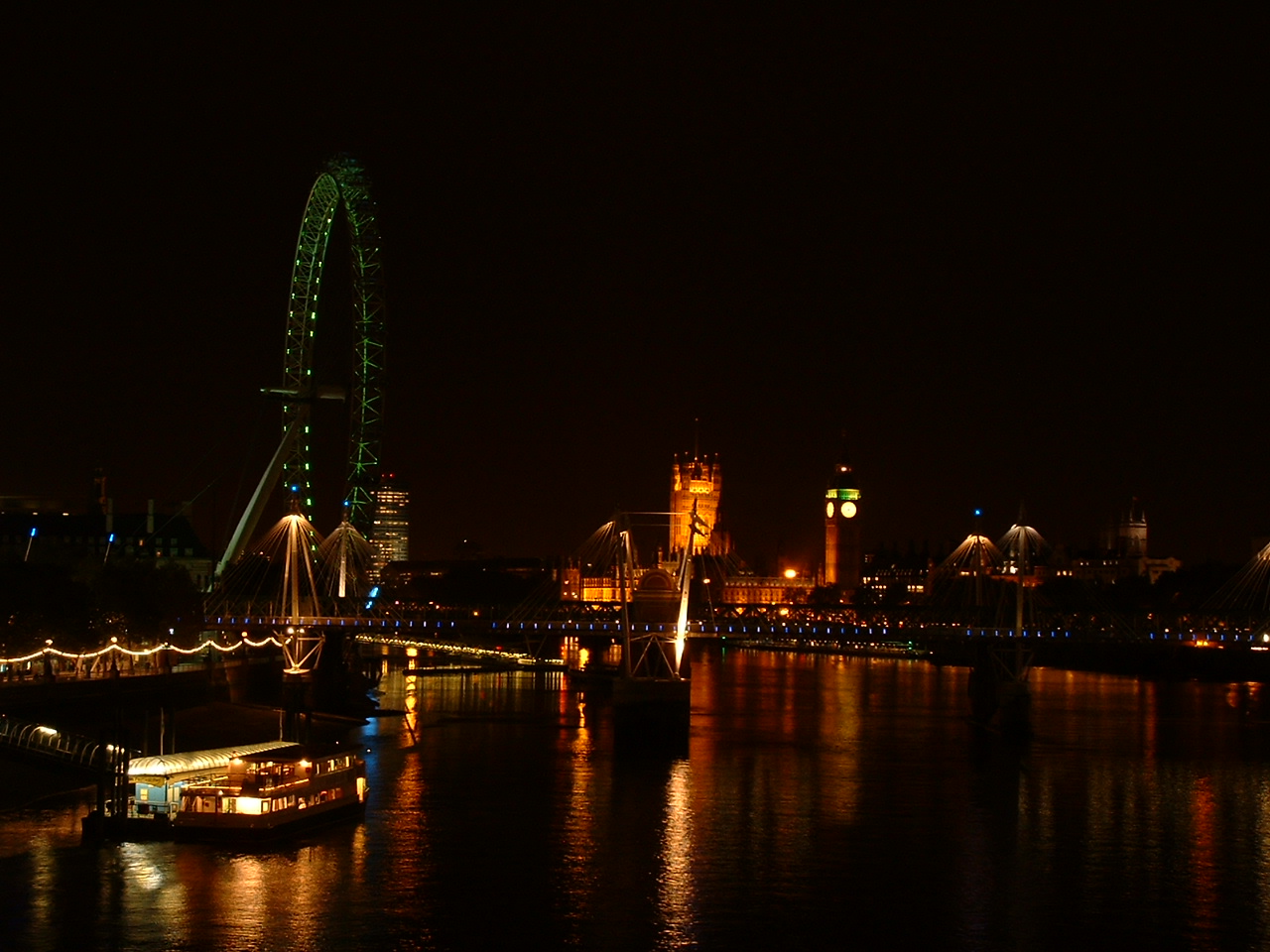 London is the Capital City of the World. It has been in existence now for more than two thousand years. How did it get to become the centre of the world from its humble beginnings - as a small Iron Age settlement on the banks of the River Thames - to the vast commercial empire it has now become?

The first feelings which must greet most visitors to London is ones of bewilderment, from seeing Londonís vast array of streets, laid without design or forethought. London was not planned; it has evolved into the great metropolis which we see today. Londoners may think they already have a good knowledge of London; however there are still many curiosities and unknown corners which are hidden secretly away behind the commercialised city which has now developed before us in recent years.

You will discover from within the Knowledge of London website, how London has constantly changed. Take a virtual trip online through photographs and see this vibrant city at work and play. If you have never been to London before, or are a constant visitor, you can relive your dreams once again.

To many, London is not only a place of work, but also one of the entertainment Capitals of the World. Despite its age-old traditions, London has become very much the vibrant entertainment hub; as the Capital City of the United Kingdom it welcomes people with open arms, especially those with money to spend. If youíre the kind of person who likes an occasional bet at the roulette table, then London is the city of choice, and with the growth of these companies thereís little excuse not to enjoy such activity. The nightlife is exceptionally spectacular, and with local bars, clubs and casinos all within a tube journey, thereís even more reason to visit the Capital City. The making of London was mainly due to the Roman invasion of Britain by Claudius in 43 AD. Their first Capital City was Colchester. London's main attraction for the Romans was the River Thames, as this was where their capital city was strategically best placed for trading with the Roman Empire, it was called in Roman times the centre of commerce. Almost every time a new building development takes place archaeologist have a dig down to Roman levels and quite often make some startling discoveries. Many of these can be seen in the Museum of London, thanks to some of these discoveries we now know where the Great Forum of Roman London was built and where the Roman Amphitheatre had once stood.
---
Backpackers Guide to London There are loads of things to do in London for broke backpackers
---
Timeshares in London from Sell My Timeshare Now
London timeshares are larger and better-appointed than comparable hotel rooms, and there are great deals on both timeshare rentals and resales available now!
---
All content of this site is the property of knowledgeoflondon.com and must not be reproduced without permission. Every effort is made to ensure the details contained on this site are correct, however we cannot accept responsibility for errors and omissions.
© 2004 - 2013


Contact us | Advertising | London Chatroom | About Us