Ealing Studios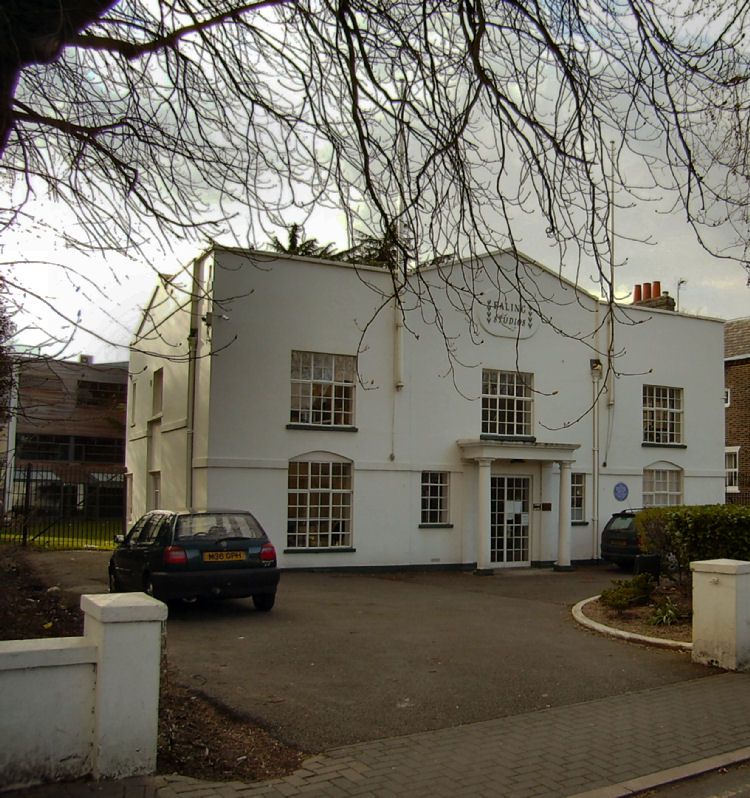 Ealing Studios are said to be the oldest studios in the world that are still producing films. The amazing story of this remarkable studio that made the best comedies of the thirties, forties and fifties runs like a film script itself. It all began in 1902 when the silent film pioneer Will Barker bought two houses on Ealing Green, the house and garden are still standing as our photo above shows. The studios were originally called Associated Talking Pictures and remained on this site until 1938 when Michael Balcon arrived from
M. G. M and changed the name to Ealing Studios. Ealing Green a nice, quiet suburban location saw some of the greatest names in British film history enter these studios. In 1944 The Rank Organization took over the studios. Passport to Pimlico, The Lavender Hill Mob and The Lady Killers being among the best comedy films ever made were all Ealing film productions.
The contents of this website are the property of knowledgeoflondon.com and therefore must not be reproduced without permission. Every effort is made to ensure the details contained on this website are correct, however, we cannot accept responsibility for errors and omissions.


Follow us on Twitter
Our time is FREE!
Is the information and enjoyment enough to donate towards our running costs?