London Stone
Cannon Street is the artery connecting the Strand with London Bridge. It was originally known as Candlewick Street from the candlemakers who plied their trade from here. The original Cannon Street was only from Abchurch Lane to Wallbrook. One of the most overlooked parts of the city - behind an iron grille - is the London Stone. An ancient stone believed to have been the Millarium (or central Milestone), which like its gilded prototype in the forum in Rome. Stones were set up in every Roman City to serve as centre milestones, from where distances and measurements were calculated. Almost opposite London stone is Cannon Street Station, which brings thousands of people every day from Surrey and Kent, built on the site of the original Roman fortress. A little further along Cannon Street to the west is Dowgate Hill. The Dowgate was the gate that formerly stood here and pierced the river wall when the Roman London Wall completely encircled the City. In this street once stood a Great Mansion, its most famous resident being Sir Francis Drake.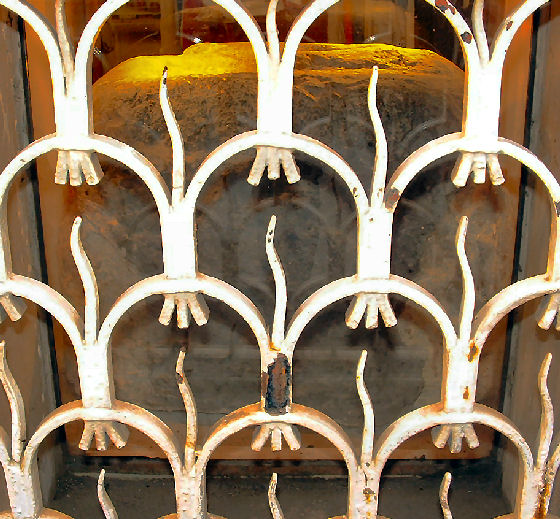 London Stone as it used to be displayed in a glass case with ornamental iron grille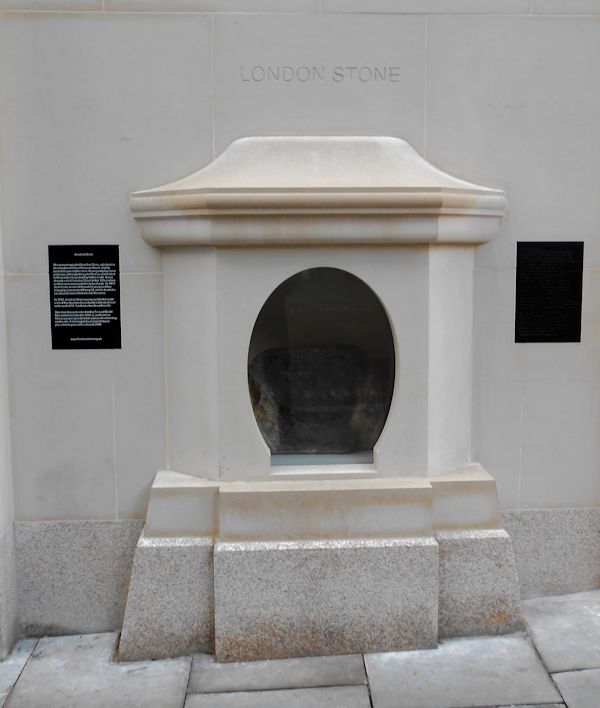 The Present day London Stone's newly built display housing without the ornamental iron grille
London Stone is currently housed in a dedicated Portland Stone enclosure within the developed 111 Cannon Street. The rehousing of the stone was launched by the Lord Mayor of London Alderman Charles Bowman and celebrated in a special event held on 4th October 2018.
London Time

The contents of this website are the property of knowledgeoflondon.com and therefore must not be reproduced without permission. Every effort is made to ensure the details contained on this website are correct, however, we cannot accept responsibility for errors and omissions.

Contact Us | Advertise