London Foreigners # 3: Karl Marx library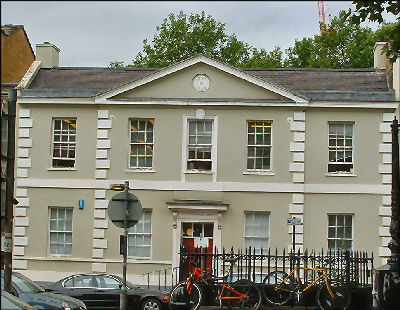 Tucked away in the quiet corner of Clerkenwell Green is what has been since 1933 the Marx Memorial Library. During 1902-1903 Lenin, while exiled in London, made use of one of the offices to produce Iskra (The Spark) the Russian Social Democratic newspaper. His office has been preserved and the 'Lenin Room' is a listed historic monument. He went on to be the leader of the 1917 Russian Revolution,
London Foreigners # 4: Ho Chi Minh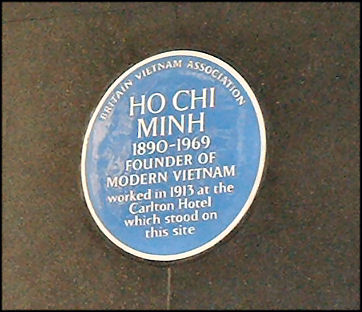 The Carlton Hotel was once a top London hotel at the end of Haymarket, taking its name from the nearby Carlton House Terrace. The only thing left to remind us of this fact is a blue plaque to the memory of a pastry cook named Ho Chi Minh who worked at this hotel from 1913-17. This pastry cook was later to become better known as President Ho Chi Minh of Vietnam.
London Foreigners # 5: Napoleon III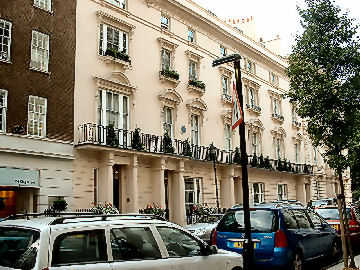 Napoleon III (Louis Napoleon Bonaparte), 1808-73, Emperor of the French (1852-70); son of Louis Bonaparte, King of Holland; and nephew of Napoleon I. He spent his youth in exile and attempted two coups (1836 and 1840) against the French government. Sentenced to life imprisonment, he escaped to England in 1846. He lived at this King Street house, near St James's Square London. He returned to France after the February Revolution of 1848. Elected to the National Assembly, he defeated General L.E. Cavaignac in the presidential election of 1848 by a wide margin. Louis Napoleon's success was due largely to his name, which evoked French nostalgia for past Napoleonic glory. As president of the Second Republic, he consolidated powerful conservative support and instigated the coup of 3 December 1851. The legislative assembly was dissolved, and an attempted workers' uprising was brutally suppressed. Louis Napoleon gained dictatorial powers in the new constitution of January 1852, and in November a plebiscite overwhelmingly approved the establishment of the Second Empire. He became Emperor Napoleon III.
London Foreigners # 6: Sir Lawrence Alma-Tadema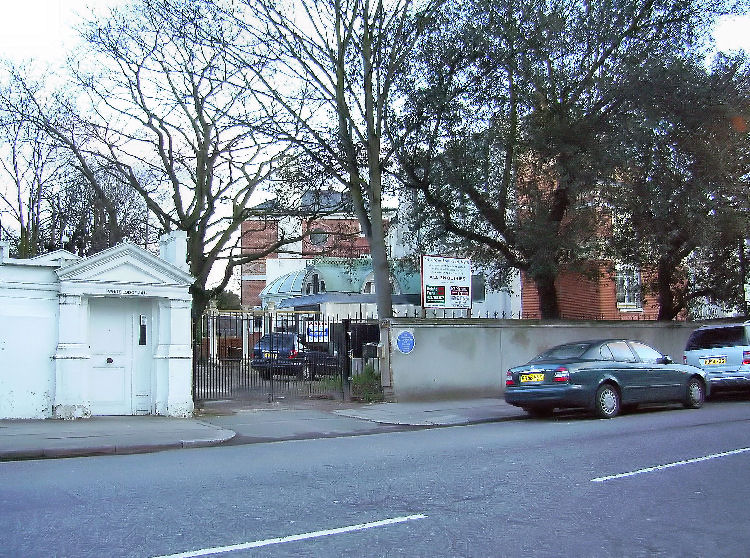 The beloved Grove End Road home with renovation work being carried out.
Born 8 January 1836 in Holland, Sir Lawrence Alma-Tadema came to London in 1870 and spent the rest of his life living here. He became one of the most famous and highly paid artists of his time, with his incredibly detailed reconstruction paintings of ancient Rome. He was a perfectionist. In 1883 he moved to his beloved house in Grove End Road, St John's Wood, where he was to spend much of his time there decorating. One of his most famous paintings is The Roses of Heliogabalus (1888). He died in Wiesbaden, Germany on 28 June 1912 at the age of seventy-six. He is buried in St. Paul's Cathedral in London. His name lives on in two streets that are named after him, the nearby Alma Terrace and Tadema Road, Chelsea.
London Foreigners # 7: Jenny Lind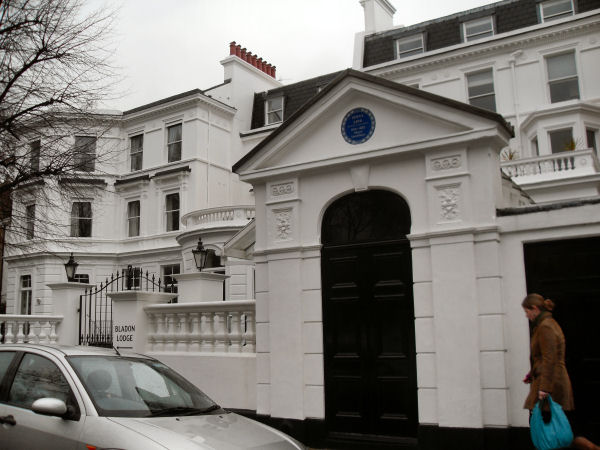 Blue Plaque of Jenny Lind's London Home
Johanna Maria Lind (6 October 1820 – 2 November 1887) became famous as Jenny Lind, the Swedish opera singer often known as the "Swedish Nightingale". When she was twenty-three years old, Jenny went to Dresden. Queen Victoria visited that city the following year and Lind sang at the festivals held in the queen's honour. This opened the way to more success in other German cities. In 1847 she went to London and was enthusiastically received when she sang for the first time in a London concert. During the same year of 1847 the London Brighton and South Coast Railway ordered a new locomotive from the E. B. Wilson Railway Foundry at Leeds. David Joy was given the task of designing what became known as the Jenny Lind. From 1855 she took up residency at this white-fronted house in the Boltons, where she remained between her world tours until her death.
London Time

The contents of this website are the property of knowledgeoflondon.com and therefore must not be reproduced without permission. Every effort is made to ensure the details contained on this website are correct, however, we cannot accept responsibility for errors and omissions.

Contact Us | Advertise