Underground Art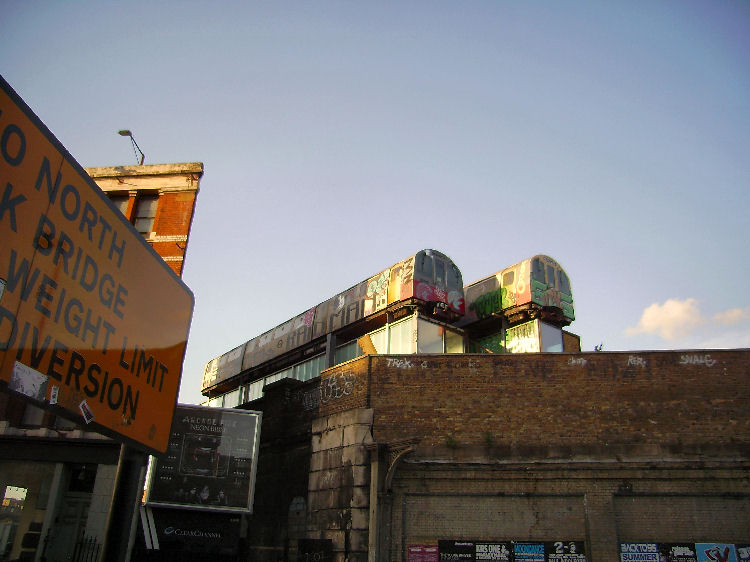 Underground trains by their definition are normally only to be seen in their subterranean settings, re-surfacing only when reaching suburban open air tracks. The specimens above are works of graffiti art and are waiting to be discovered high above the streets of Shoreditch, balancing on top of containers, perched upon a disused railway bridge. They are used I am informed as commercial artworks studios.
The contents of this website are the property of knowledgeoflondon.com and therefore must not be reproduced without permission. Every effort is made to ensure the details contained on this website are correct, however, we cannot accept responsibility for errors and omissions.


Follow us on Twitter
Our time is FREE!
Is the information and enjoyment enough to donate towards our running costs?