Films from London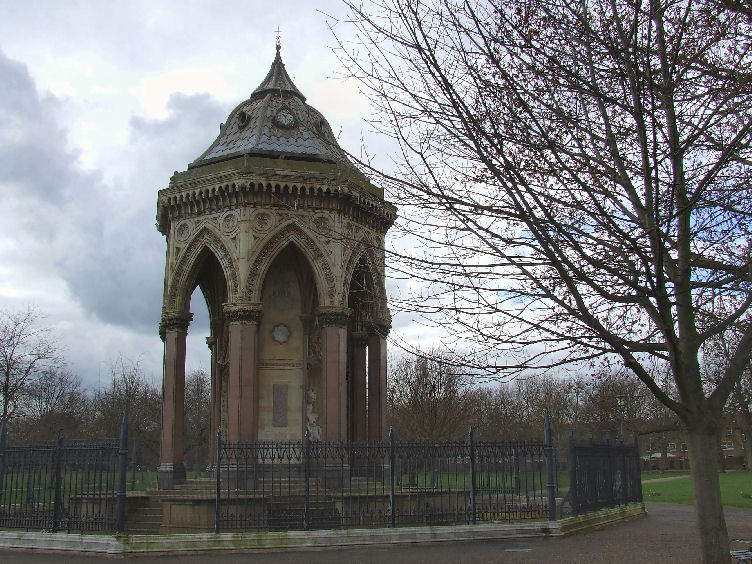 London makes the perfect setting for film makers as it is easily recognisable with its buildings, people and traffic. There are film locations of pubs, parks, churches in fact anywhere in London looks good.


When Marilyn Came London

The film, which shot extensively in the capital, tells the story of the star's first visit to London in the summer of 1956 to shoot The Prince and the Showgirl. Monroe, who was on her honeymoon with new husband Arthur Miller, starred in the film alongside Lawrence Olivier.

READ MORE...


The Woman in Black

Based on the 1983 bestseller by Susan Hill, The Woman in Black is set in a haunted village on the east coast of England. Hill's tale inspired a 1989 TV movie as well as a hugely successful London stage-play.

Shooting on location in and around London, The Woman in Black is the latest release from the revitalized Hammer Films label and marks the first time the company has shot a picture in England since 1979's The Lady Vanishes.

Read more from Film London Website

The Hot Potato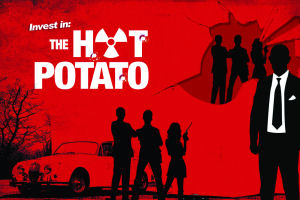 The 'Hot Potato' is an exciting new British period 'caper movie', in the spirit of 'The Italian Job' and 'Two Way Stretch' and is based on real events which took place at the end of the 1960's in London's East End..
Filming for 'The Hot Potato' has already started in Belgium, we're in the UK at the end of October, with movie completion summer 2011, in plenty of time for a major Film Festival.
THIS IS YOUR LAST CHANCE as a private investor to own or increase your stake (Minimum £2,500, Maximum £500,000) in this movie and replace industry finance.
Contact Sonita (07956 602 898) for more details
Visit The Hot Potato Website For More Info
Visit the London film museum
County Hall, Riverside Building next to London Eye South Bank, London SE1 London Film Museum
London Film Location
DESIRE
DESIRE marks a new departure for award-winning screenwriter/director Gareth Jones (Brass, Shalom Salaam, Bonhoeffer Agent of Grace etc). Based on his original, highly personal screenplay it's a steamy psychodrama that plays out entirely behind the closed doors of a London family home.
Telstar
In UK cinemas June 19, 2009 film adaptation of James Hicks' play of the same name. It sees Con O'Neill reprising the role he played to great acclaim on the London stage and follows Joe Meek, the flamboyantly gay, songwriter-producer behind the '60s hits "Have I the Right?," "Just Like Eddie," "Johnny Remember Me" and "Telstar." The play was adapted for screen by Nick Moran, who also directs
Telstar the movie: View Trailer
Sherlock Holmes
Directed by: Guy Ritchie Written by: Michael Johnson (Screenplay), Lionel Wigram (Screenplay), Arthur Conan Doyle(Character, Novel) Starring: Robert Downey Jr., Jude Law, Rachel McAdams, Mark Strong
Movie Releases: December 25, 2009
Franklyn
The futuristic thriller starring Ryan Phillippe, Eva Green and Sam Riley Features modern London with an alternate equivalent.
New Releases
Is Anybody There?

Michael Caine stars as a man who is slowly letting the last moments of life slip by him in a retirement home, however the story focuses on a young boy who is growing up in the home that his parents own, and how he is letting the young, exciting moments of his life slip by as he surrounds himself with the lives of the elderly.
Quantum of Solace Teaser Trailer

Daniel Craig is back as James Bond in 'Quantum of Solace'. Bond has made his latest mission personal after the love of his life, Vesper, betrayed him for a secret organisation that he and M now need to investigate.
The making of Quantum of Solace
video online
that includes interviews with director Marc Forster and executive producer Callum McDougall.
Filth and Wisdom

Madonna's directorial debut, FILTH AND WISDOM, is a hilariously sexy tale of three roommates who must delve into mischievous and naughty behavior in pursuit of bigger and brighter futures.

Teaser Trailer
Imaginarium of Doctor Parnassus
Seems Director Terry Gilliam is able to carry out his latest movie despite the death of Heath Ledger, a lead actor in the cast of the upcoming Imaginarium of Doctor Parnassus. There is a first teaser trailer of Doctor Parnassus that just showed up on Quick Stop Entertainment. Actually it is not really a trailer of the Imaginarium of Doctor Parnasus, it is closer to a behind-the-scenes preview clip.
Teaser Trailer
The Harry Potter and the Half-Blood Prince - trailer
"Somers Town - latest film by Shane Meadows"
The Dark Knight, the latest Batman film with Christopher Nolan and Michael Caine. The special effects scenes were shot at the Battersea Power Station, in London. Built in the 1930's by Sir Giles Gilbert Scott,the Power Station is the largest brick built building in the world. This venue has been used on many film productions in resent years including Guy Ritchie's RocknRolla. The Dark Knight is out on release from 18th July 2008.
Rocknrolla

Guy Ritchie's latest film Rocknrolla is set in London's criminal underworld stars Gerard Butler, Thandie Newton, Jeremy Piven and The Wire's Idris Elba. Our Soon.
The Duchess

The scandalous rise and fall of the Georgina, Duchess of Devonshire. Like Princess Diana, her direct descendent, she was beautiful, glamorous and adored by the public.
Adulthood

After Sam Peel is released from jail for killing Trife, he finds difficulty adjusting to life on the outside. He is forced to confront the people he hurt, trying to find out which one is seeking revenge on him. While Sam tries to cope with the effect his actions had on the people he knew, he finds himself being hunted by a group of young boys, one of whom is his younger brother, who is following the same path as Sam had in the past. In cinemas from 20th June 2008
BRIDESHEAD REVISITED

A provocative and suspenseful drama, "BRIDESHEAD REVISITED" tells an evocative story of forbidden love and the loss of innocence set in the pre-WWII era. In the film, Charles Ryder (Matthew Goode, "Match Point," "The Lookout") becomes entranced with the noble Marchmain family, first through the charming and provocative Sebastian Flyte (Ben Whishaw, "Perfume: The Story of a Murderer"), and then his sophisticated sister, Julia (Hayley Atwell, "Cassandra's Dream" and the upcoming "The Duchess"). The rise and fall of Charles' infatuations reflect the decline of a decadent era in England between the wars. Academy Award-winner Emma Thompson co-stars as Lady Marchmain. The film, based on Evelyn Waugh's acclaimed novel is adapted for the screen by multiple BAFTA Award-winner Andrew Davies ("Bridget Jones Diary," "Bleak House") and Jeremy Brock ("The Last King of Scotland") and directed by Julian Jarrold ("Becoming Jane").
Out This Summer.
Shoot on Sight

Shoot on Sight is a fictional political thriller based on the events of July 7 2005. Out Soon!
NARNIA Prince Caspian

NARNIA Prince Caspian, which was shot in London, follows the children's return to Narnia a thousand years after they left. The film is released this summer.
The Bank Job

The true story of the 1971 bank job in London's Baker street when thieves tunnelled into the bank vaults and stole millions of pounds in deposit boxes of cash and jewellery that was never recovered. The robbery made headlines for a few days and then disappeared - the result of a UK Government 'D' Notice, without anybody ever being arrested. The story involves murder, corruption and a sex scandal with links to the Royal Family - a story in which the thieves were the most innocent people involved. Release date 28th February. 2008
The Other Boleyn Girl

The Other Boleyn Girl Trailer Two sisters contend for the affection of King Henry VIII. Release Date:. 29 February 2008
Doomsday, the London action packed new thriller from writer / director Neil Marshall starring Bob Hoskins, Malcolm McDowell and Rhona Mitra is out March 14th 2008.
Latest Ealing Comedy from the Worlds Oldest film studio that is still producing films, release date 21 December 2007.
Sweeney Todd

Tim Burton's film of Sweeney Todd, with Johnny Depp in the roll of the demon barber of Fleet Street. release date in London 25 January 2008.
Run, Fatboy, Run

In Theatres from October 26th 2007
A chunky, clueless guy leaves his pregnant fiancée on their wedding day only to discover -- 5 years later -- that she is his one true love. But in order to win back her heart, he looks to finish his first marathon while making her realize her new man is the wrong guy for her...
Eastern Promises

David Cronenberg's Eastern Promises film follows the mysterious and ruthless Nikolai, played by Viggo Mortensen, who is tied to one of London's most notorious organized crime families. Release Date:. 27 September 2007
The Golden Compass

Set in a parallel world where people's souls manifest themselves as small animals. Where a 12 year old girl, Lyra, sets out to rescue her best friend. Stars Nicole Kidman, Daniel Craig and newcomer Dakota Blue Richards. Release date 7th December 2007.
I Want Candy
Ealing Comedy Certificate 15 - In Theatres from: Friday 23rd of March 2007
Miss Potter

A film about the author Beatrix Potter, where filming took place around Lincoln's Inn and St Peter's Square, which was used as the interior and exterior for the main Potter household. Cecil Court runs from Charing Cross Road to St Martins Lane at the side of Wyndhams Theatre, with the shopfronts unaltered in more than a century, it was used as a major location, with Beatrix visiting a bookshop here to see her first publication sold on the day of its release.
2006 Classic Films
The Da Vinci Code, shot extensively across London last year and at Pinewood Studios.
Alex Rider is the reluctant teenage spy introduced in Stormbreaker, the first book in the best-selling series of his adventures created by novelist Anthony Horowitz. More than 10 million copies of the book have been sold worldwide and now the action has been transferred to the big screen.
Stormbreaker Trailer
Film setting - The Royal Naval College in Greenwich A young man from the wrong side of the tracks dreams of attending Annapolis*. The Royal Naval College in Greenwich features as the Naval Academy. View trailers and clips here:

Annapolis
Film made in London includes.
Film Trailer "Gone to the dogs"
The content of this website is the property of knowledgeoflondon.com and must not be reproduced without permission. Every effort is made to ensure the details contained on this site are correct, however we cannot accept responsibility for errors and omissions.