London Film Pioneers
Eugene Augustin Lauste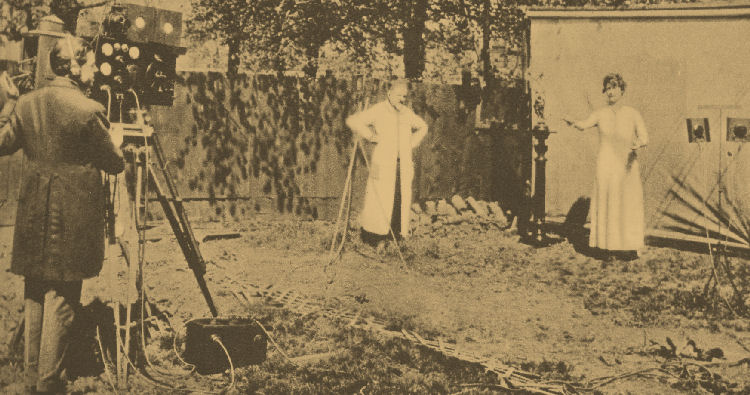 Eugène filming outside of his Brixton Garden
Eugène was born 17 January 1857 in the Montmartre district of Paris. He was an inventor of some renown, and, before leaving France for a career in America, he worked on inventing an early petrol engine. After making a working model of the combustion engine, considered to be too noisy, and with petrol being highly inflammable and much too dangerous, he turned his skills to film-making. In 1900 he came to England and lived in Brixton, South London. He worked on inventing the first talking pictures or talkies as they would become known. All this happing 27 years before making the first talking motion picture, 'The Jazz Singer', was released. Known as 'the father of sound-on-film', he was the first person to successfully develop a method to record sound and picture synchronously on the same piece of film. He died 27 June 1935 at Montclair, New Jersey, leaving his wife, Melanie, and their son, Emile, and two stepsons.
The contents of this website are the property of knowledgeoflondon.com and therefore must not be reproduced without permission. Every effort is made to ensure the details contained on this website are correct, however, we cannot accept responsibility for errors and omissions.


Follow us on Twitter
Our time is FREE!
Is the information and enjoyment enough to donate towards our running costs?