Collins Music Hall
Islington Green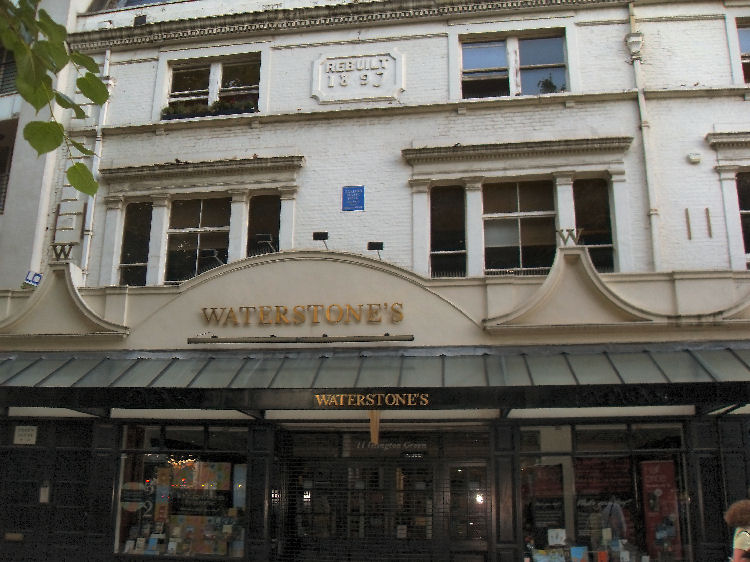 Collins' Music Hall, once affectionately known as the "Chapel on the Green", has now all but disappeared, except for the original façade now incorporated into Waterstone's bookshop. It was originally the Lansdowne Arms, later the Lansdowne Music Hall, before the Irish vocalist Sam Collins, real name Sam Vagg, took it over in 1862, rebuilding and renaming it as the Collins' Music Hall during 1863. The building work was carried out by Edward Clarke. Only two years later Sam died at the young age of thirty-nine and was buried at West London's Kensal Green Cemetery. The theatre was rebuilt in 1897, renamed Collins' Theatre of Varieties, and survived until a fire destroyed most of it in 1958. Many of the top names of their day have played at the Collins, notably Norman Wisdom, making his first comedy stage appearance here in 1946 after persuading the manager to give him a chance. Norman went on to make his name as one of the top British film comedians of all time.
The contents of this website are the property of knowledgeoflondon.com and therefore must not be reproduced without permission. Every effort is made to ensure the details contained on this website are correct, however, we cannot accept responsibility for errors and omissions.


Follow us on Twitter
Our time is FREE!
Is the information and enjoyment enough to donate towards our running costs?