Thomas Crapper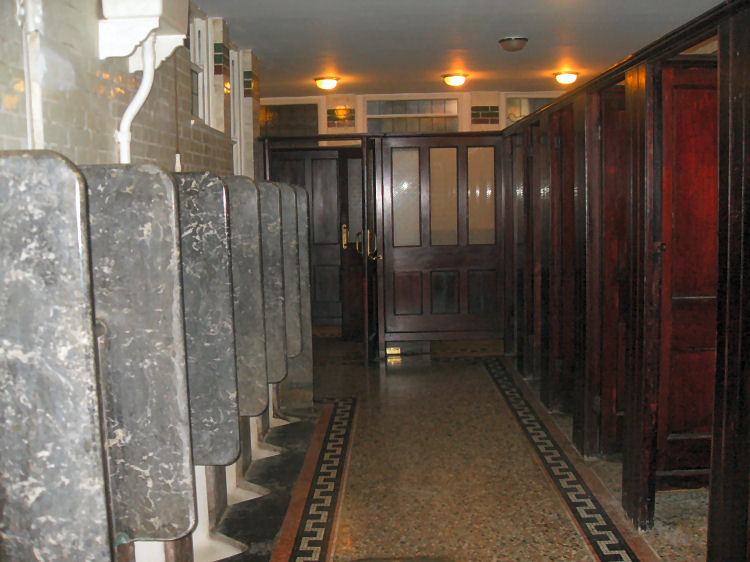 Beneath the Wesley Chapel in City Road, is one of the best kept and the earliest examples of a Thomas Crapper toilet. To enter this subterranean loo is like walking into a museum and is one of London's best kept secrets.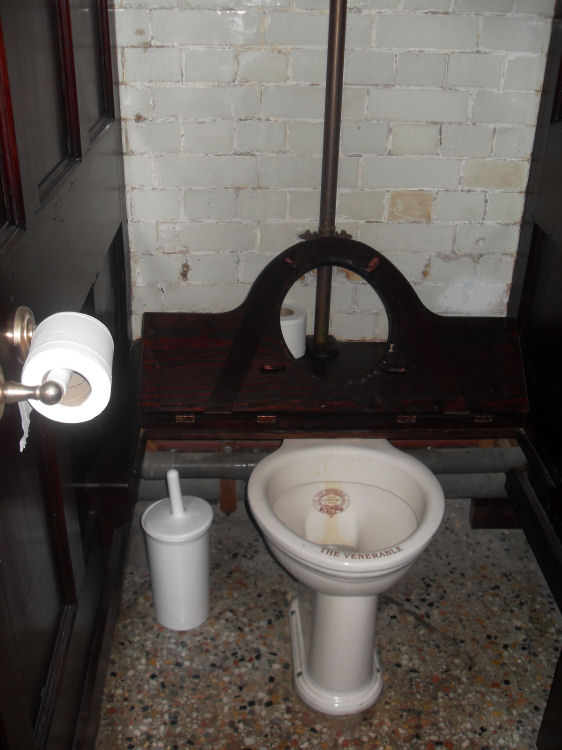 Complete with cedar wood seats and enclosures, it has remained virtually intact since the late eighteen hundreds.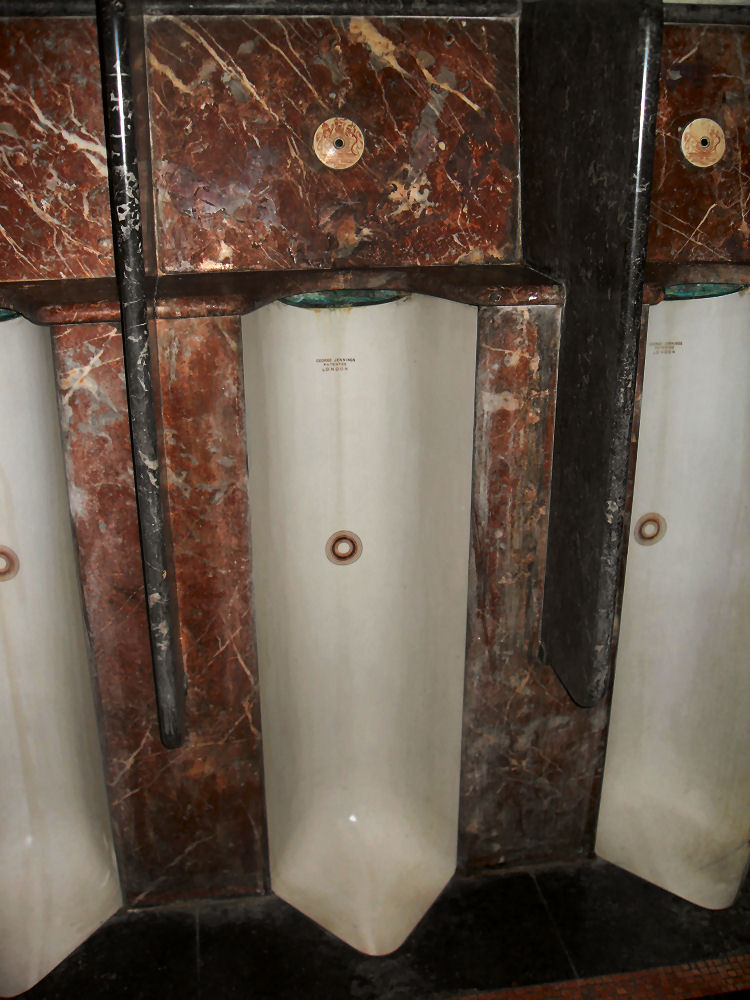 The urinal complete with the bulls eye target for aiming on, along with the original chains for flushing.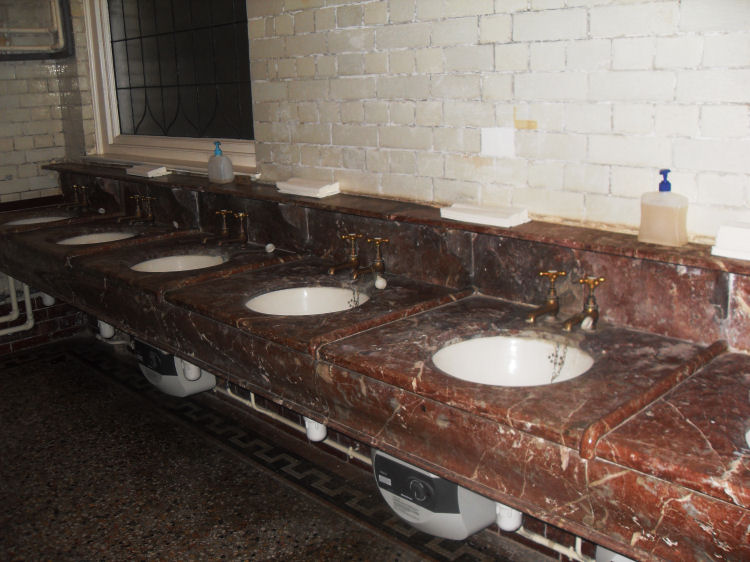 Don't forget to wash your hands.

Thomas Crapper a Yorkshire man and son of a steamboat captain came to London aged fourteen as an apprenticed to a master plumber in Chelsea. After his apprenticeship doing three years as a journeyman plumber, he founded his own company in a small workshop in Chelsea in 1861 before moving into larger premises in Draycott Avenue, Chelsea. When Prince Edward purchased Sandringham House in Norfolk during the 1860ís, he asked Thomas Crapper & Co, to supply the plumbing, including thirty lavatories with cedar wood seats and enclosures, thus giving Crapper his first Royal Warrant. The firm received further warrants from King Edward and from George V whilst Prince of Wales and then as King. Contrary to popular belief, however, Crapper never received a knighthood and was never styled Sir Thomas Crapper. Thomas Crapper died on 27th January 1910 and was buried at Elmer's End Cemetery, Beckenham in Kent. Although not the inventor of the flushing toilet his name will always be synonymous with having a crap!
London Time

The contents of this website are the property of knowledgeoflondon.com and therefore must not be reproduced without permission. Every effort is made to ensure the details contained on this website are correct, however, we cannot accept responsibility for errors and omissions.

Contact Us | Advertise