Famous Homes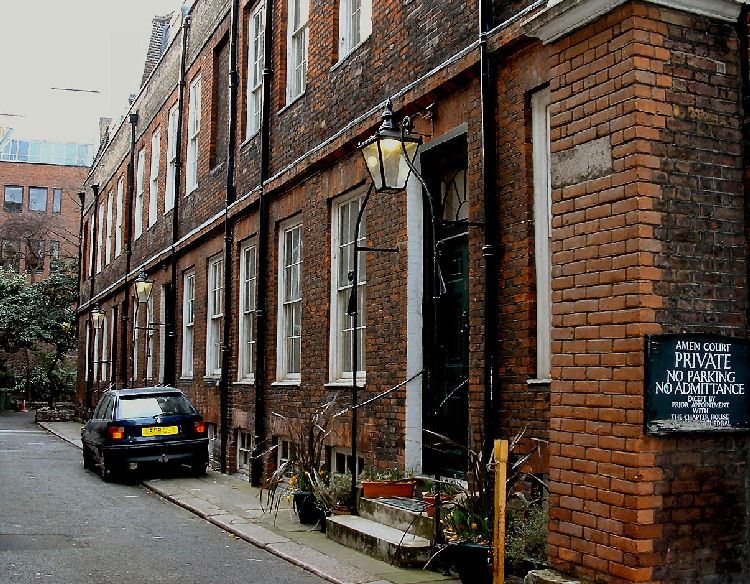 Tucked away behind the busy crowd of visitors to St Paulís Cathedral is the almost rural Amen Corner. In 1598 Stow, the Leadenhall Street tailor who became Londonís greatest historian called it ĎA short lane which runneth west some small distance, and is there closed up with a gate in a great house, and is called Amen Laneí. The house he mentioned was the College of Physicians. The college was burned down in the Great Fire of 1666. You can still see the original eighteenth-century torch snuffers on the railings. The first occupant of number 2 was Wrenís brother-in-law, Canon Holder, and it became Wrenís second home after his wife died. This overlooked spot is always quiet, deserted and peaceful.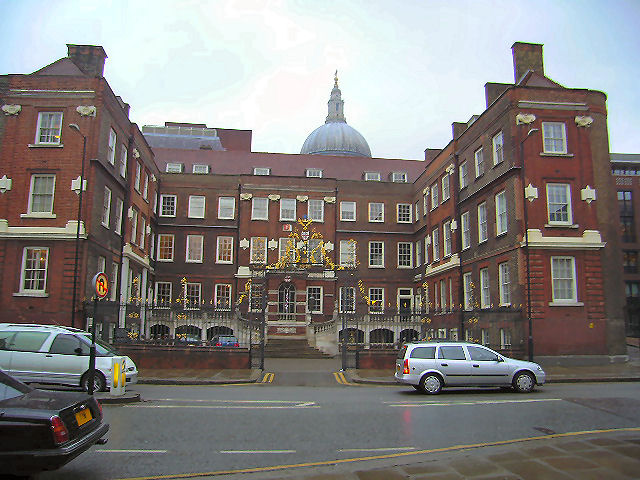 The College of Heralds in Queen Victoria Street escaped unscathed during the air raids in 1941 when most nearby buildings were completely demolished. This was the one-time home of the Earls of Derby and it is said it was remodelled in brick by Sir Christopher Wren, with his St Paulís lurking above the horizon. The College of Heralds is the place to visit to find family coats-of-arms.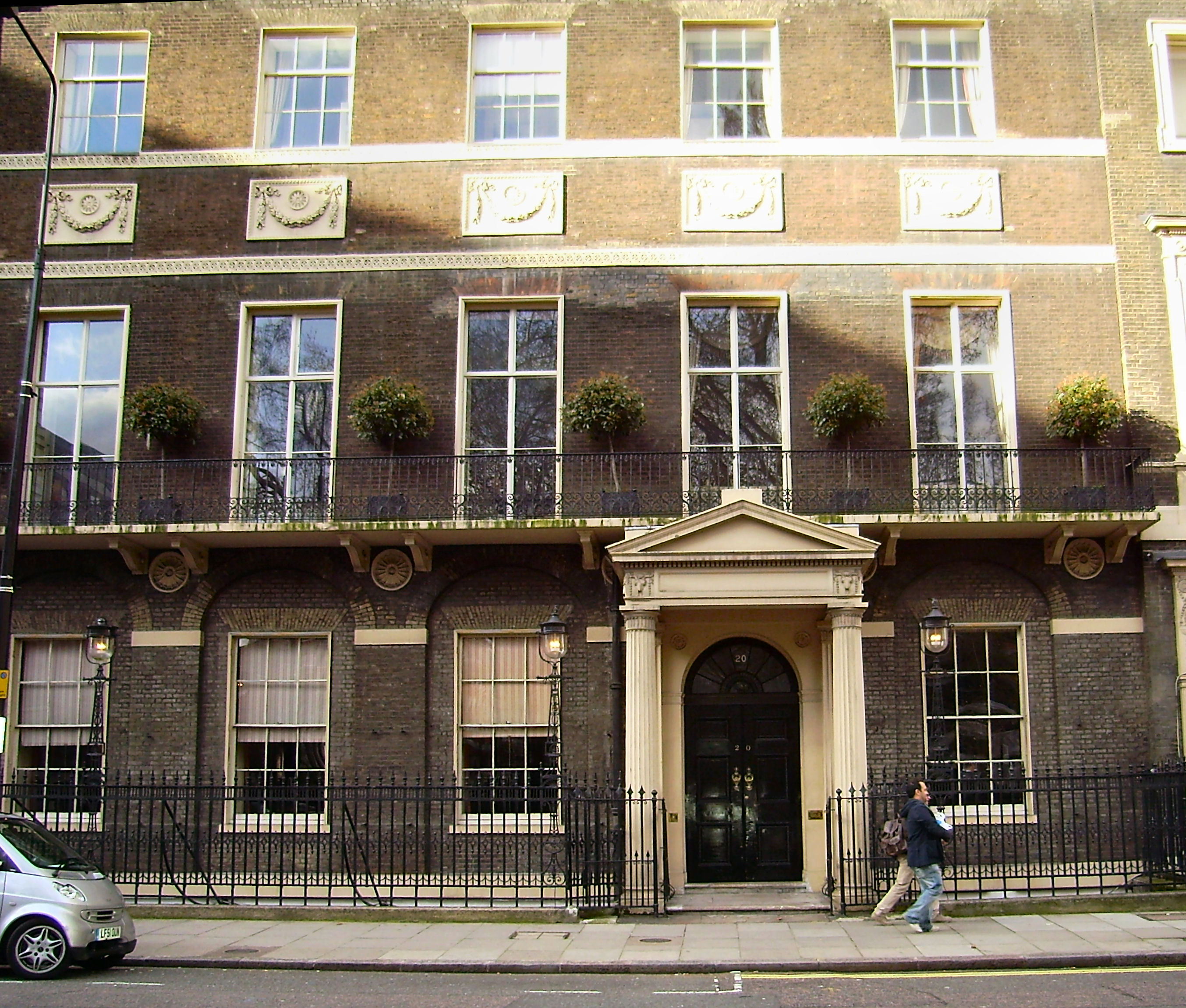 Number 20 Portman Square is Home House, now a rather exclusive club, but once the residence of the Dowager Countess of Home. It was built by Robert Adam in 1777 for the Countess and is now considered the finest example of an Adam house, with its lovely staircase and interior decorations.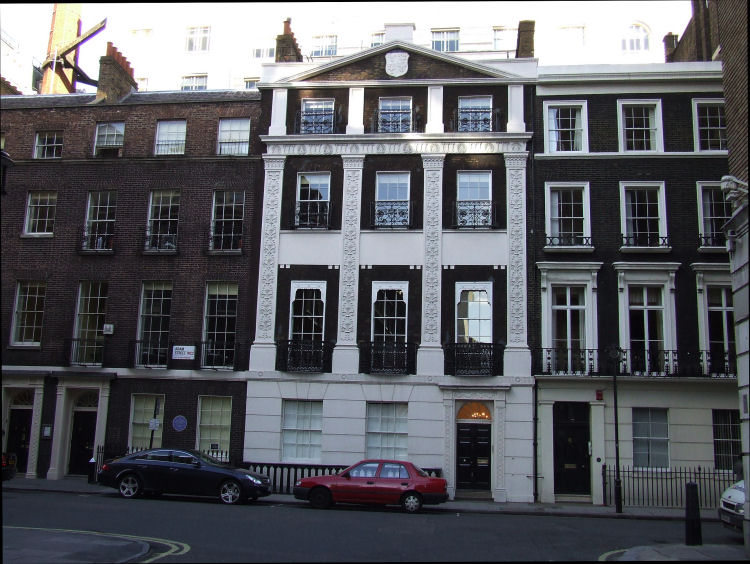 Another fine piece of the work by Robert Adam, and his brothers John, James and William, is this mid-eighteenth-century terrace. Adelphi Terrace was built by the Adam brothers on the muddy slopes of the River Thames before the Embankment had been constructed. 'Adelphi' comes from the Greek word for brothers. The terrace consisted of a row of houses elevated on great arches, bringing the houses level with The Strand. Just a few of the houses and the tunnelled roadway of Lower Robert Street are all that remains of this extraordinary Georgian architectural development.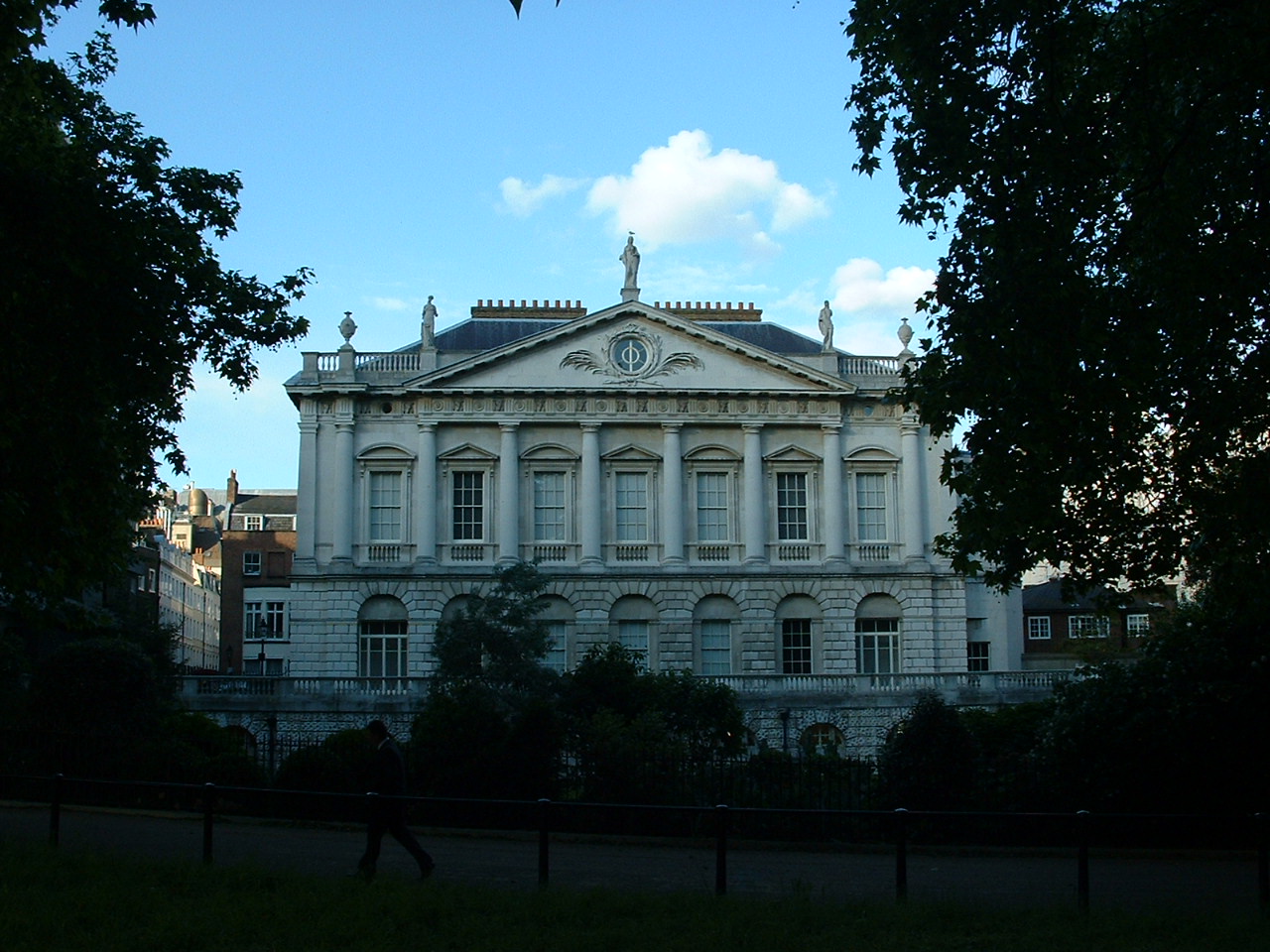 Built by John Vardy in 1756-66 for the first Earl Spencer, an ancestor of Princess Diana, Spencer House complete with Doric columns has some lovely views across Green Park. It remained the Spencer family home until 1895.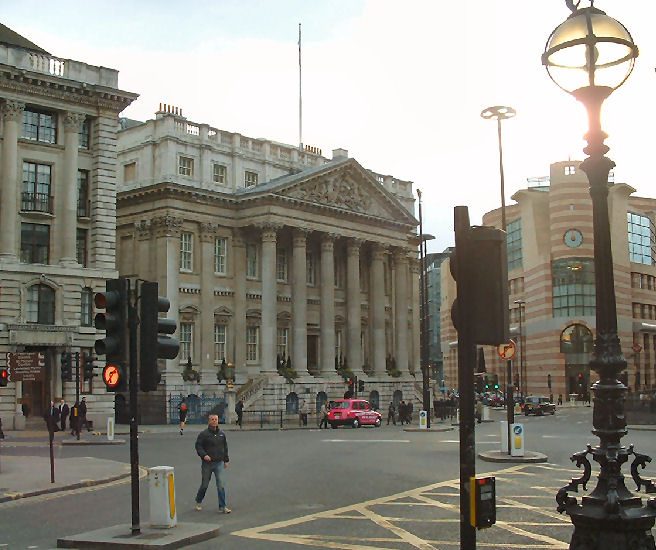 Perhaps one of Londonís most well known stately homes is the Mansion House at Bank Junction. Building work commenced in 1739 and finished in 1752 when the architect Sir Crispin Gascoigne became its first residential Mayor. The Palladian style frontage was built by George Dance the Elder. The Lord Mayor, unlike the London Mayor, has no political purpose and is the figurehead of the City of London.
London Time

The contents of this website are the property of knowledgeoflondon.com and therefore must not be reproduced without permission. Every effort is made to ensure the details contained on this website are correct, however, we cannot accept responsibility for errors and omissions.

Contact Us | Advertise