Wilton's Music Hall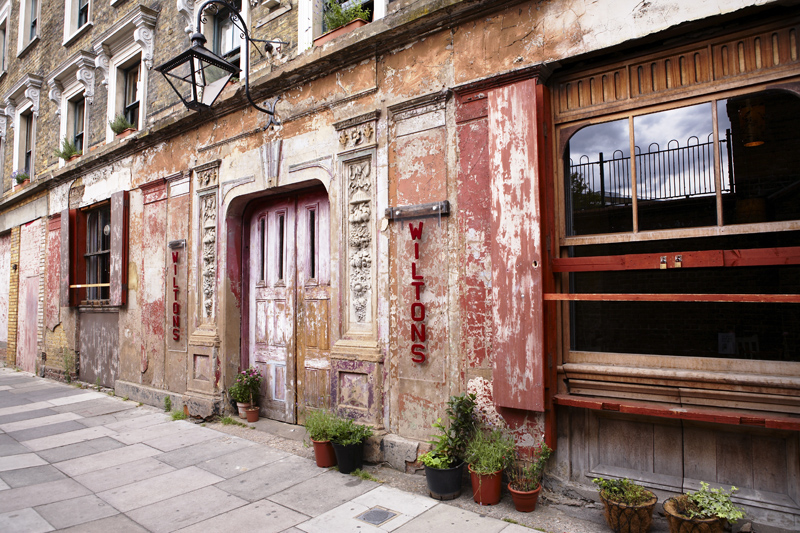 Wilton's Front Door - Picture © James Perry
Wilton's is the world's oldest surviving music hall. Here, in the 1850s and 1860's classical overtures, opera and operetta, choral, contemporary and folk songs were enormously popular, long before 'old time music hall' evolved.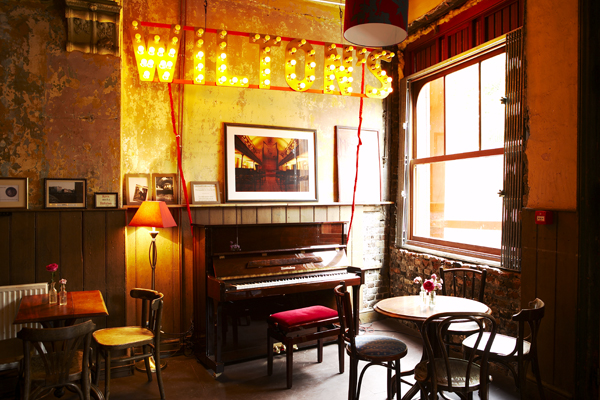 The Mahogany Bar - Picture © James Perry
John Wilton built this theatre behind his public house,
The Prince of Denmark
in 1858, in Graces Alley, E1. The pub was famous as the first to have mahogany fittings. Wilton's was described as the "most handsome Room in Town".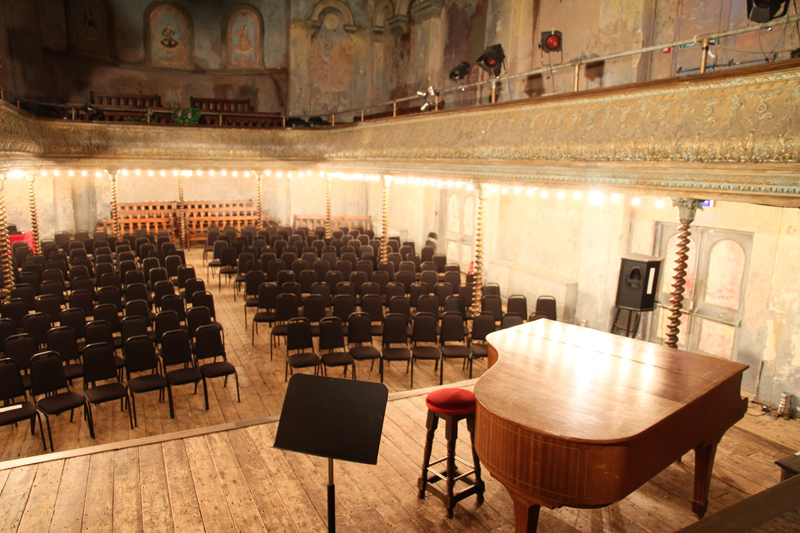 Picture © Mike Twigg
George Leybourne (Champagne Charlie) sang here, and rumour has it that the first Can-Can was performed here, and promptly banned.
Wilton's Auditorium - Picture © Mike Twigg
In 1880, John Wilton died aged 60, Wilton's continued until 1884. The hall was taken over by the East End Mission of the Methodist Church in 1885 and re-named The Old Mahogany Mission until it closed in 1956. In 1964 Sir John Betjeman organised a campaign to make Wilton's a listed building and save it from demolition.
Wilton's Music Hall Website
The contents of this website are the property of knowledgeoflondon.com and therefore must not be reproduced without permission. Every effort is made to ensure the details contained on this website are correct, however, we cannot accept responsibility for errors and omissions.


Follow us on Twitter
Our time is FREE!
Is the information and enjoyment enough to donate towards our running costs?