Henry Charles Beck (Harry Beck)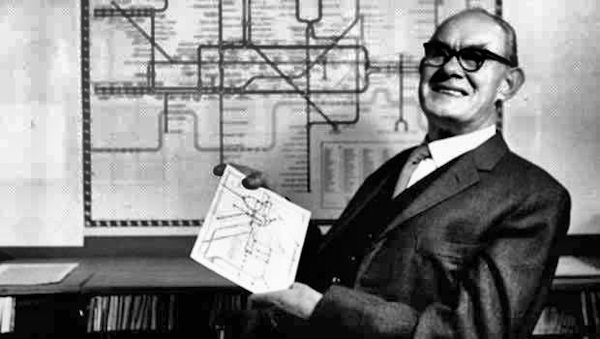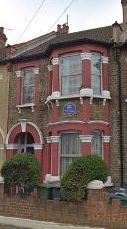 14 Wesley Road, Leyton
Harry was born at 14 Wesley Road, Leyton, on the 4th June 1902, to Eleanor Louisa Beck (nee Crouch) and Joshua Beck.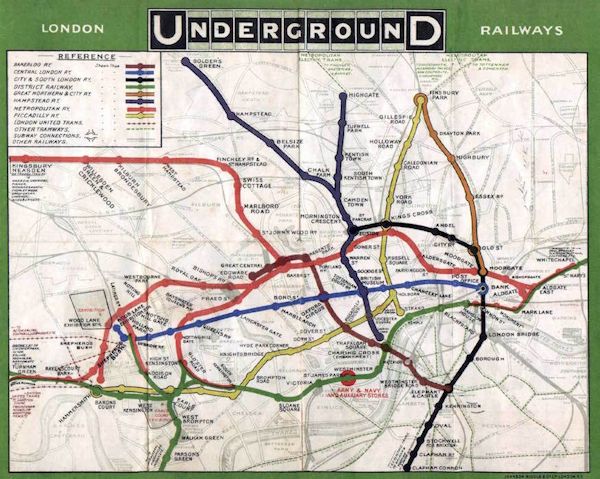 1908 map, predating Harry Beck's map
From around 1909 a new type of 'map' appeared inside the train cars; it was a non-geographic linear diagram, in most cases a simple straight horizontal line, which equalized the distances between stations. By the late 1920s most Underground lines and some mainline (especially LNER) services displayed these, many of which had been drawn by George Dow. It was, however Beck, who had the idea of creating a full system map in colour. He believed that Underground passengers were not concerned with geographical accuracy and were more interested in how to get from one station to another and where to change trains.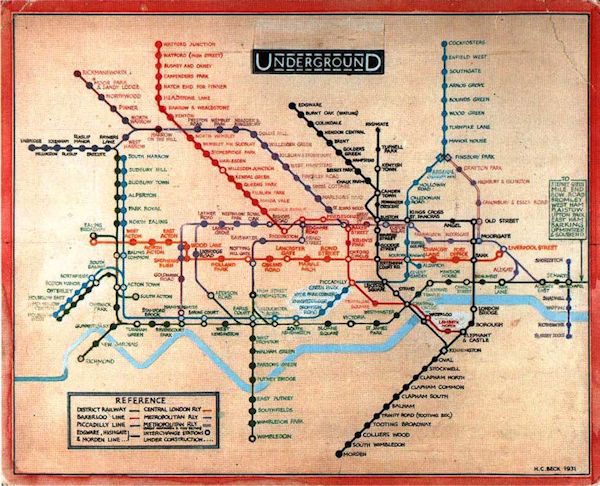 Beck's Original Map, simple and easy to read
While working on an electrical circuit diagram, Beck came up with this idea of prioritizing the map of the subway system itself rather than making a confusing layout as if a road map. He worked on an uncommissioned spare-time project, which was rejected by the undergrounds Publicity Department. Beck's insistence resulted with a successful trial of 500 copies which was distributed at a select few stations, in 1932. The following year, the map was given its first full publication, printing seven hundred thousand copies.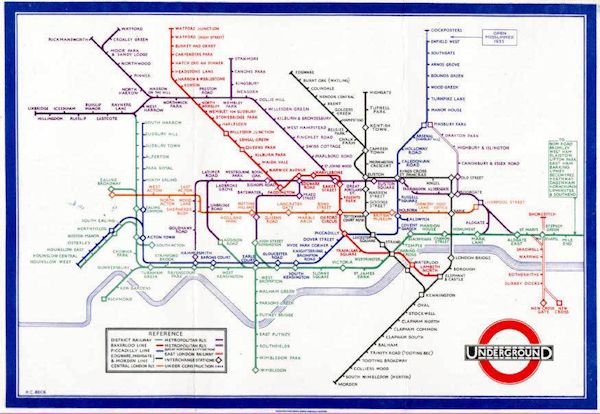 Traditional Underground Map by Beck's
According to some accounts, as Beck was never formally commissioned to develop his initial idea and worked on the map only in his spare time. He was thus never actually paid for the map. Other sources report that he was paid a fee of five or ten guineas. Beck tried to regain control of the map threatening legal action until 1965, "bitter and betrayed by the very organisation he had helped, so admirably, to promote. He died on the 18th September 1974 in Southampton. In 1997, Beck's importance was posthumously recognised, and since 2018 the statement 'This diagram is an evolution of the original design conceived in 1931 by Harry Beck' is printed on every London Underground map. As part of the Transported by Design programme of activities, on 15 October 2015, after two months of public voting, Harry Beck's tube map was elected by Londoners as number 3 of the 10 favourite transport design icons For more information on Harry Beck's
The Story of Beck's London Underground Map
London Time

The contents of this website are the property of knowledgeoflondon.com and therefore must not be reproduced without permission. Every effort is made to ensure the details contained on this website are correct, however, we cannot accept responsibility for errors and omissions.

Contact Us | Advertise