Hats off to Nelson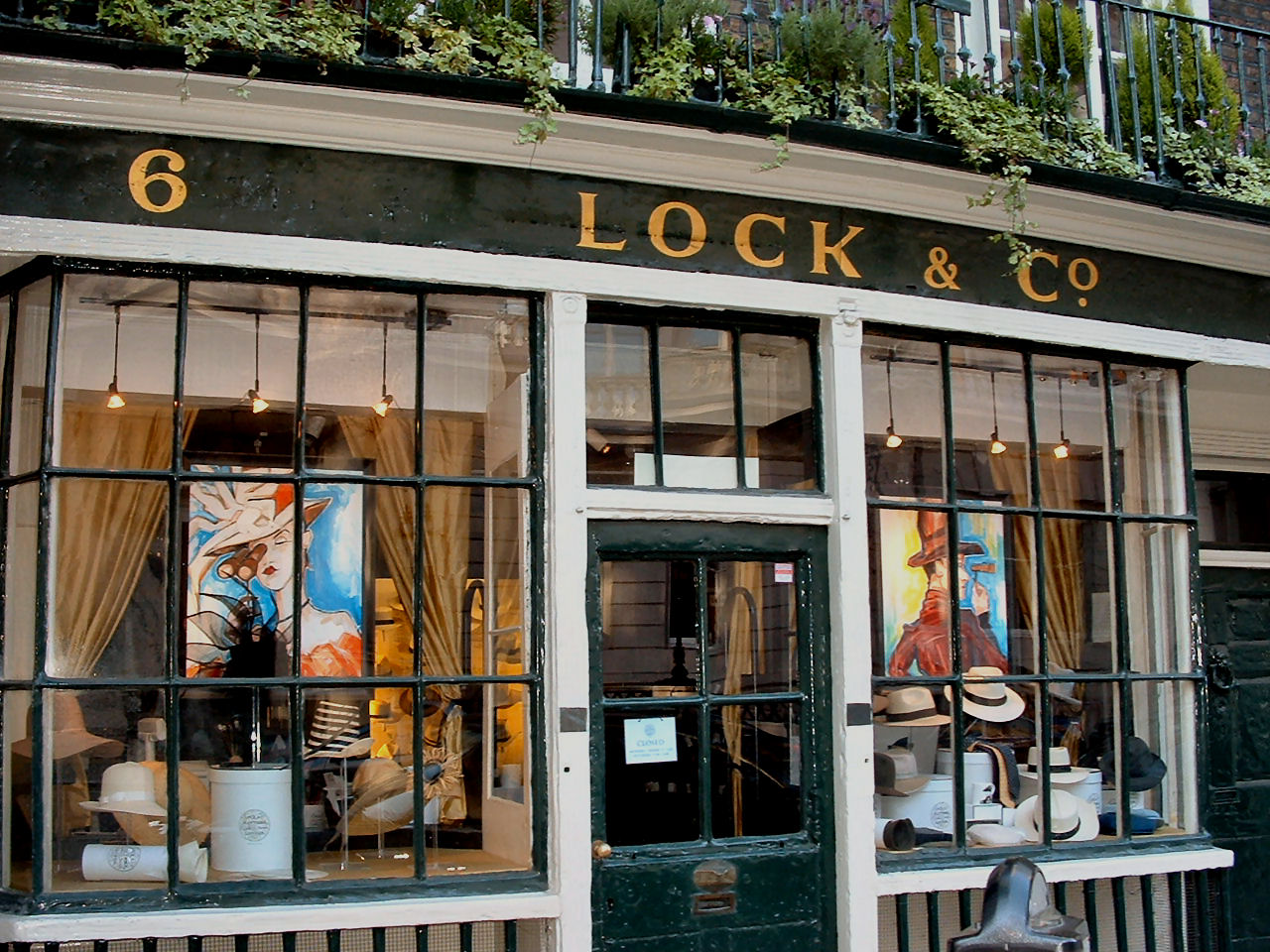 The first time Nelson walked into Messrs J Lock & Co at 6 St Jamesís Street was on Tuesday 11th November 1800. After meeting with James Lock he discussed the type of hat he wanted. Mr Lock then measured round Nelsonís head to ascertain his hat size. This was noted in the ledger 7⅛ Full, (the term full was to indicate a generous 7⅛ or a small 7ľ) whereby he placed an order for a Cocked Hat with Cockade. The hat was to be made of the finest beaver fur and the cockade and loop from Navy-Blue silk. Mr Lock would have then asked if he wished to have any other embellishments, such as a gold banding, gold lacing, or gold loop to hold the cockade. Nelson declined. An account was opened for Nelson with the account reference of G9563. Before the order was dispatched Mr Lock placed a patch on the inner lining of the hat to show that the ďhat dutyĒ had been paid (William Pitt introduced this tax in 1783). Finally, this order was delivered to Nerotís Hotel which stood on the corner of St Jamesís Street and King Street. Nelson became a regular client of J Lock & Co and with his next order, he placed on 11 February 1803 he ordered the first, of what were to become his unique and distinguished hats with green eye-shades. Nelson for some time suffered from bouts of inflammation in both eyes, the right eye being blind and the left (the good eye) covered by a thin layer of membrane. Nelson asked Mr Lock if he could make him a ďCocked Hat with a Green Shade attached. One of the hats with the eye-shade made by Locks still exists and can be seen on the effigy of Nelson in Westminster Abbey Museum. All in all the Lock account book for G9563 showed that Nelson bought seventeen hats from their shop in St Jamesís Street. On the morning of Friday 13th of September 1805, Nelson walked into Locks for the final time to settle his account of Eleven pounds, nineteen shillings and sixpence, including the balance of the outstanding accounts from 1803. He then travelled to his country house at Merton, and then to Portsmouth. He sailed in his 100 gun Flagship HMS Victory to the Mediterranean and to his death at the Battle of Trafalgar on 21 October 1805. Nelson wore one of the hats made by Lockís during the Battle of Trafalgar.
The contents of this website are the property of knowledgeoflondon.com and therefore must not be reproduced without permission. Every effort is made to ensure the details contained on this website are correct, however, we cannot accept responsibility for errors and omissions.


Follow us on Twitter
Our time is FREE!
Is the information and enjoyment enough to donate towards our running costs?