Knowledge of London has been online now for fifteen years and is much respected as one of the most knowledgeable sources of London curiosities. We have a stack of new things to show you this coming year, but lets first show you some of our most visited pages. Lets start with crime and punishment which is always one of our most popular things to see.
Lunch-Time Rambles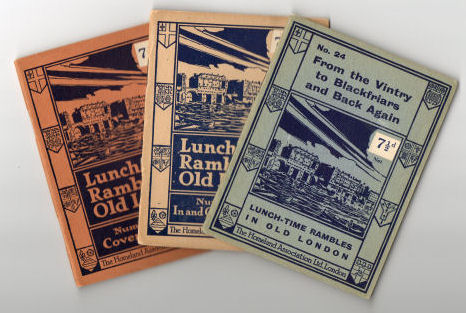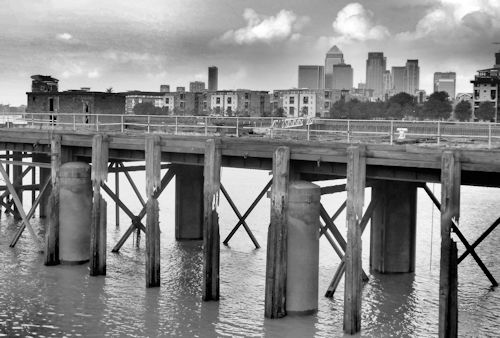 Take some nice quite walks away from the busy tourist spots starting with my rambles in Deptford. You will see how slow the south side of London has developed compared to across the river.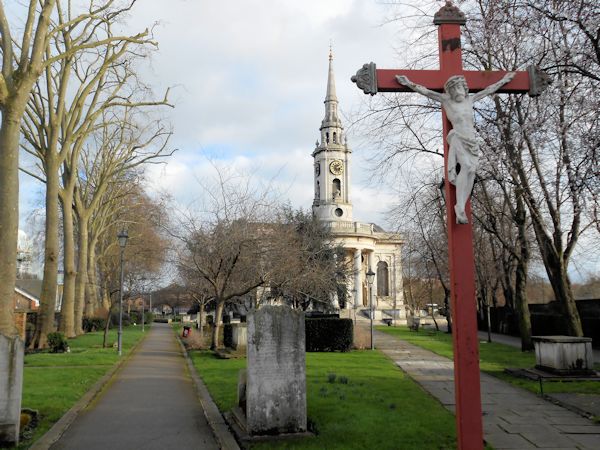 Whilst we explore Deptford we can also take on the story of the Reverand Darling and how he changed a church congregation into a fun loving community, where his name still lives on.

The narrow passage of Wapping Old Stairs running at the side of the pub leading down to the river is worth a look. For it is here that the notorious "Hanging Judge" Judge Jeffreys was caught in 1688, he was dressed as a sailor and attempting to catch a ship from these stairs to follow his patron James II into exile in Europe. The judge died a year later in the Tower.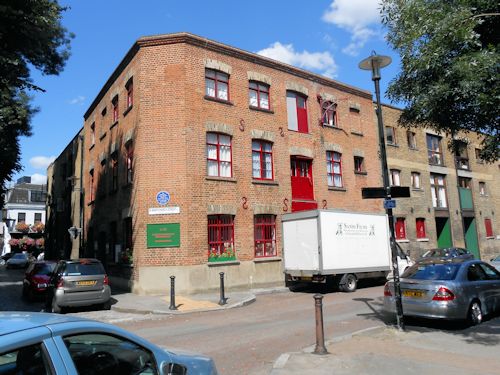 An actor will spend many months of rehearsals, learning their lines, trying to get to be the character they are going to portray, but it isn't until the very first time they try on their costumes and look in the mirror that they really do become that character. Tour for free Sands Studio.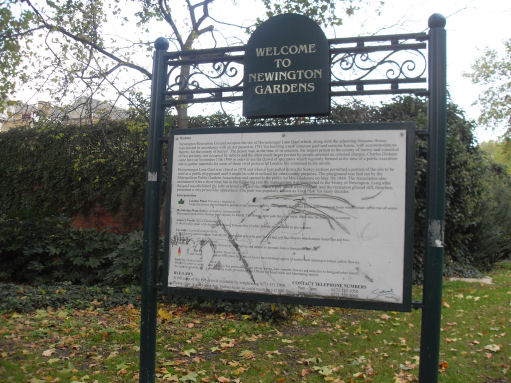 Newington Gardens now occupies the site of Horsemonger Lane Gaol Stone Walls Do Not A Prison Make;
Nor Iron Bars A Cage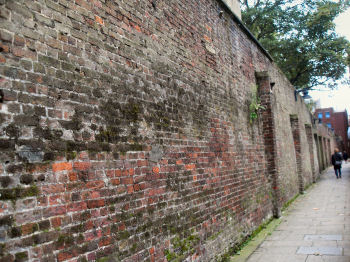 Just alongside the busy Borough High Street, by the rear of St. George's Church, stood for many years the smallest of our debtors' prisons, the Marshalsea. This wall is all that remains.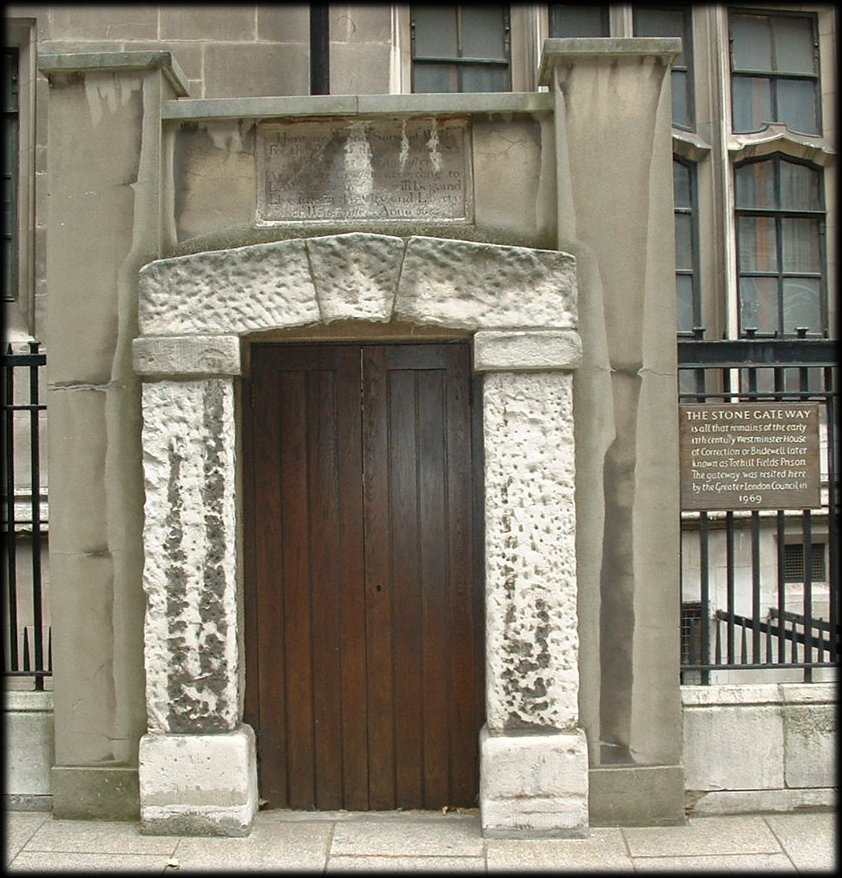 Tothill Fields Prison was said to be a more desirable place to be incarcerated than most other prisons of the day. This gateway is the only relic

Cells at Newgate Prison, wherein many of the most notorious convicts of all time were kept before being publicly hanged. In the cellars of Holborn Viaduct pub.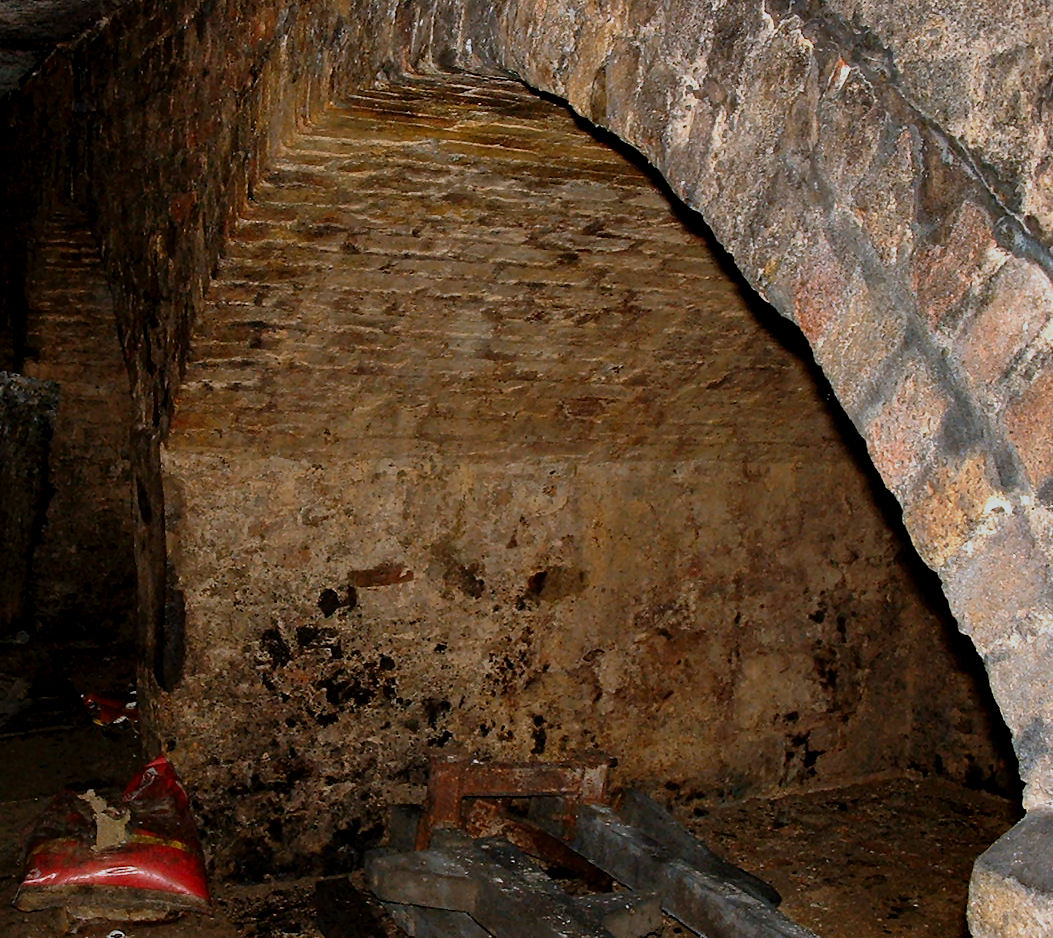 The Morpeth Arms stands on the old prison ground, having some remains of the prison cells in the basement. Ask nicely and the bar staff might show you them!
Famous Writers in London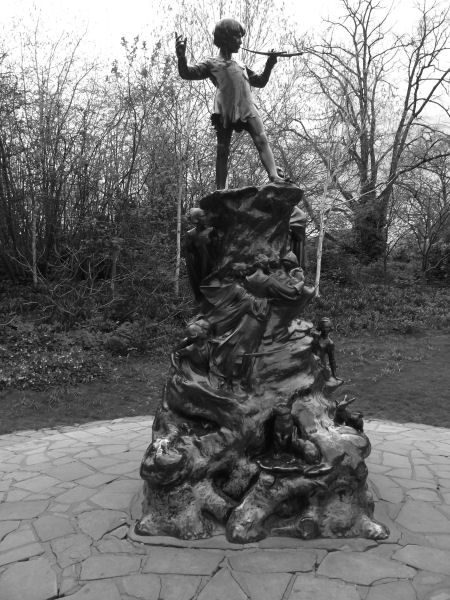 Peter Pan, or The Boy Who Wouldn't Grow Up, was first performed in London in 1904. It was transformed into the novel Peter and Wendy, published in 1911. The royalties from the Peter Pan series were assigned by Barrie to Great Ormond Street Hospital from 1929.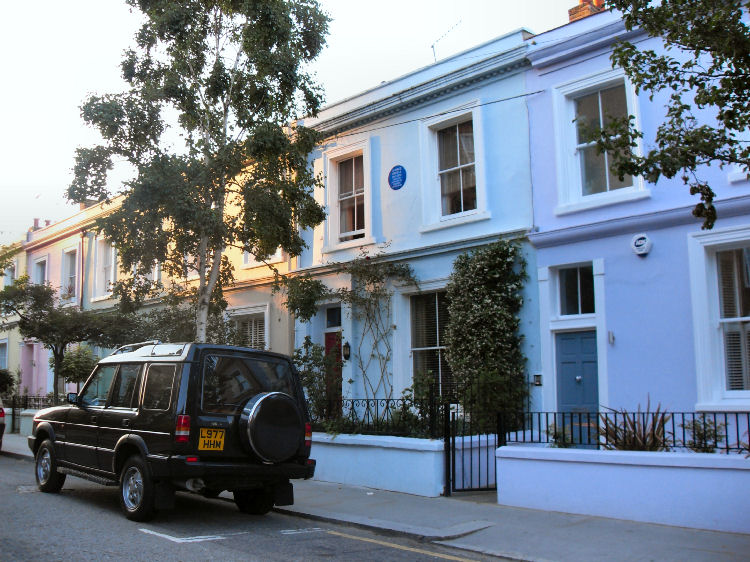 Big Brother writer (1984) George Orwell lived here at number 22 Portobello Road and was the first London home where Orwell lodged with Mrs Craig during the winter of 1927 after resigning as Assistant Superintendent of the Indian Imperial Police in Burma.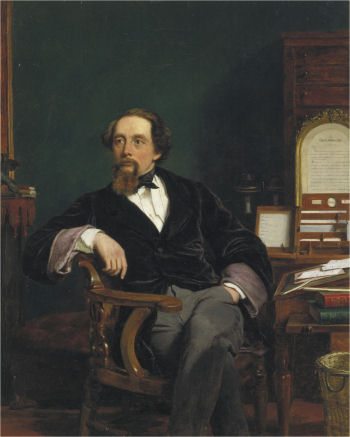 Charles Dickens name will forever be linked to London although he wasn't born there, he didn't die there; however he did spend most of his working life as a writer in the metropolis of this great city. Most of his books were about Londoners and London.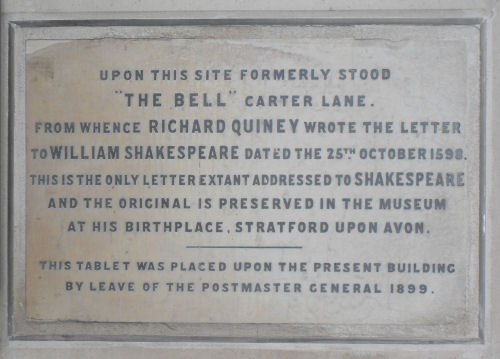 William Shakespeare is the World's most famous playwright and yet, surprisingly, very little is known of the man himself. The year when Shakespeare first arrived in London is generally accepted to be 1584 when aged only twenty. He first took up residence at St Helen's Bishopsgate.'
Transporting Londoners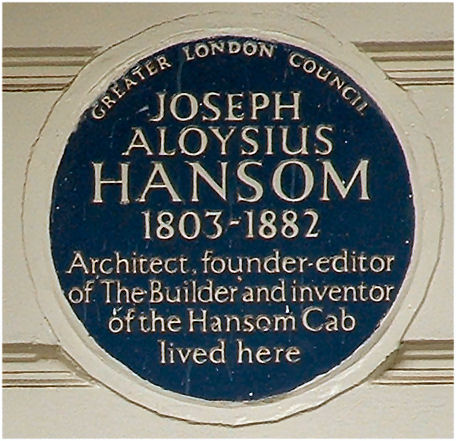 By the year 1625, there were four-wheeled coaches plying for hire, with the very first Hackney cab stand to appear was at the May-pole in the Strand.In December of 1834, Joseph Aloysius Hansom registered his Patent safety cab.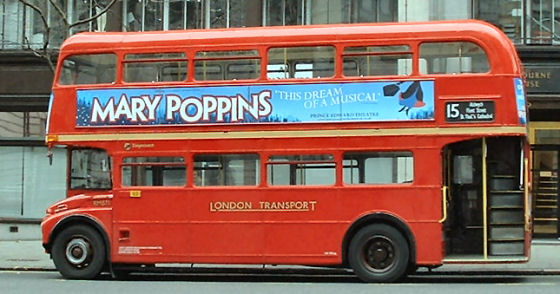 George Shillibeer had been a midshipman in the British Navy. He quit the service to work at Hatchett's in London's Long Acre, Covent Garden, to learn coach building. After his training he took over premises in Bury Street, Bloomsbury, where he intended to build a new vehicle called an omnibus.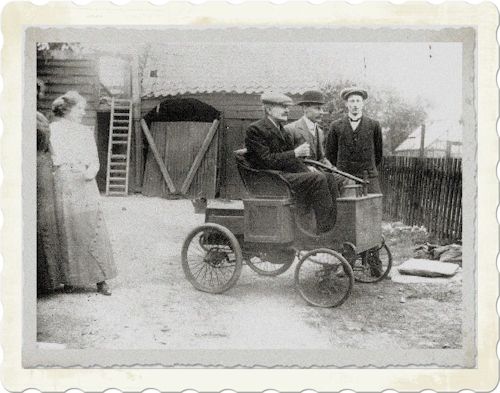 Frederick William Bremer (b 1872) the son of a German immigrant, built Britain's first combustion engine motor car in a workshop in the back garden of his family home.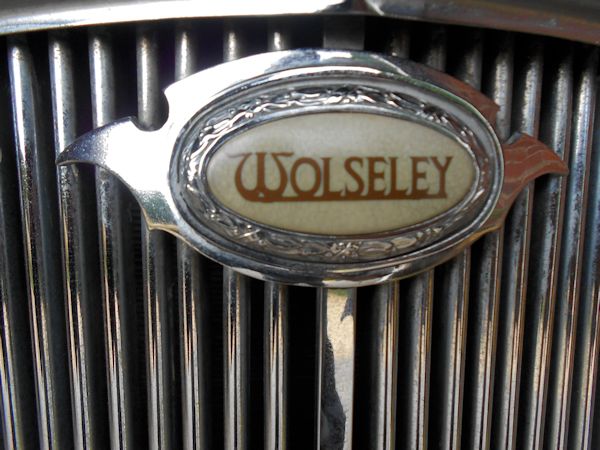 One of the most outstanding car manufacturers in Britain during the twentieth century was the Morris Motor Co.
Curiosities of London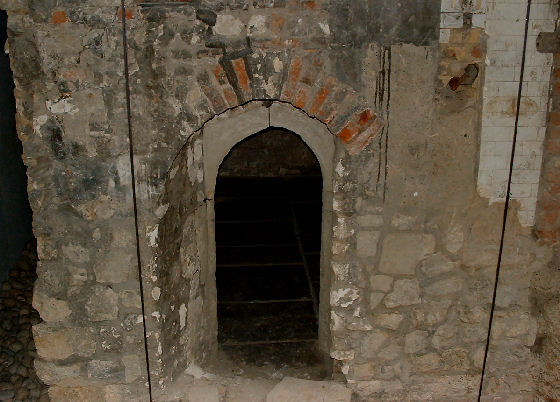 Magpie Alley that cuts between Bouverie Street and Whitefriars Street has a hidden treasure, for beneath the railings of a new office development, down in the basement is this 700-year-old crypt.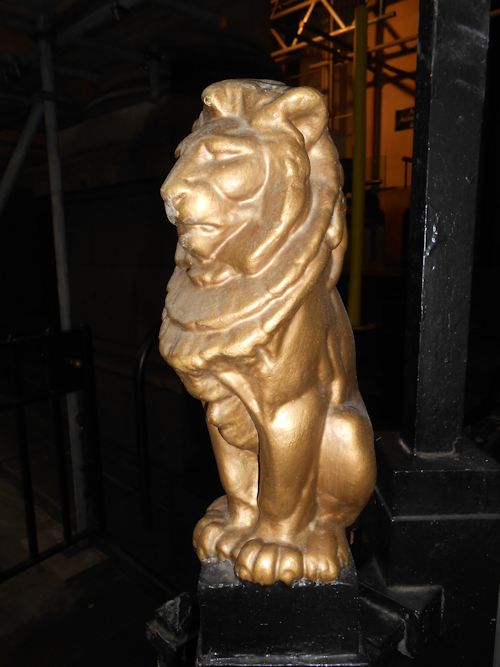 The Law Society building on Chancery Lane, has some fine railings with some splendid lions, which sit on top of them. These lions however, are not all what they appear to be and it was only in recent years that this secret became known.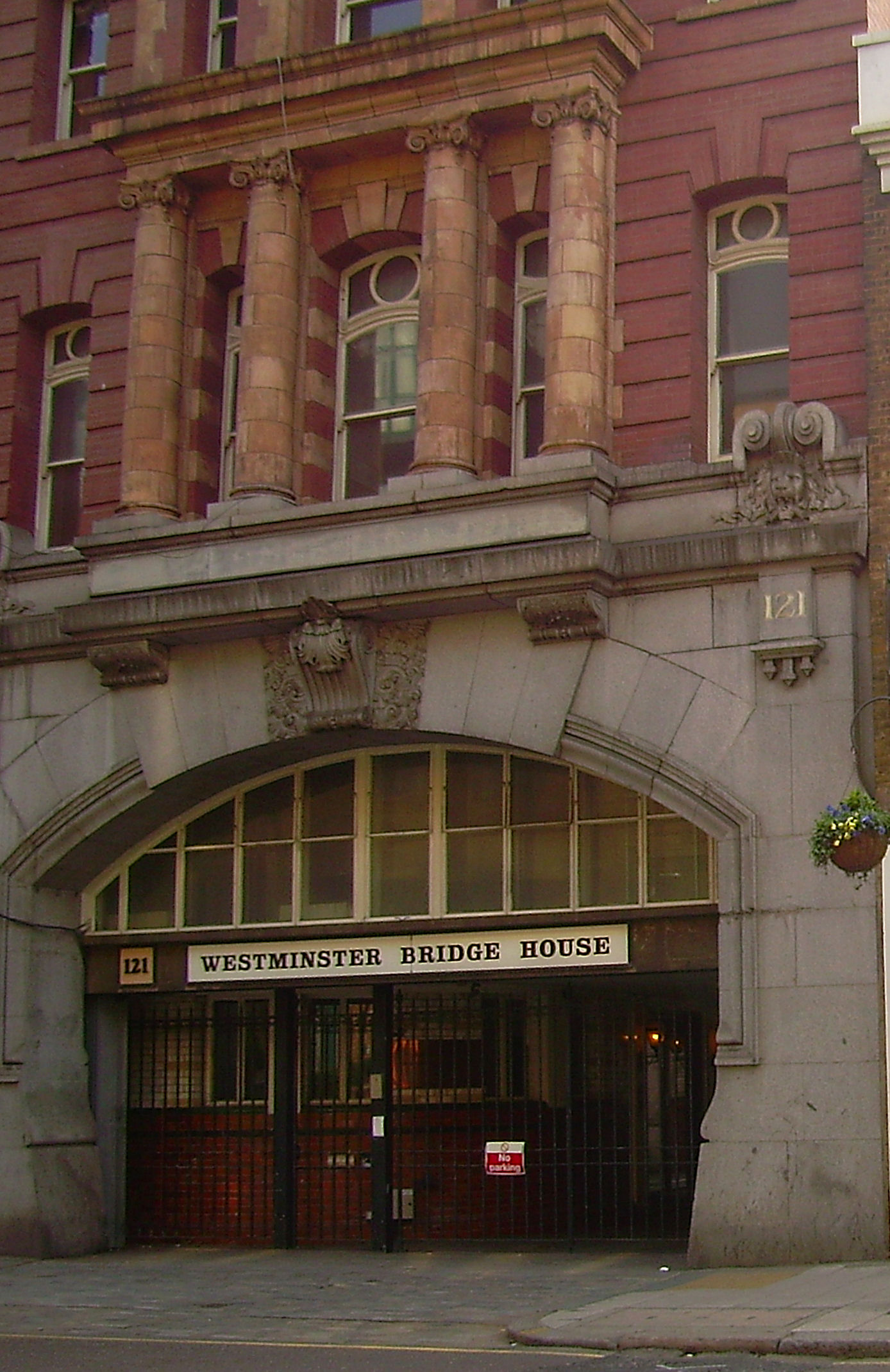 Towards the middle of eighteen hundred, cemetery spaces in the metropolis became scarce. In 1854 a private company set up a station almost opposite one of the main the entrances to Waterloo Station, at Westminster Bridge House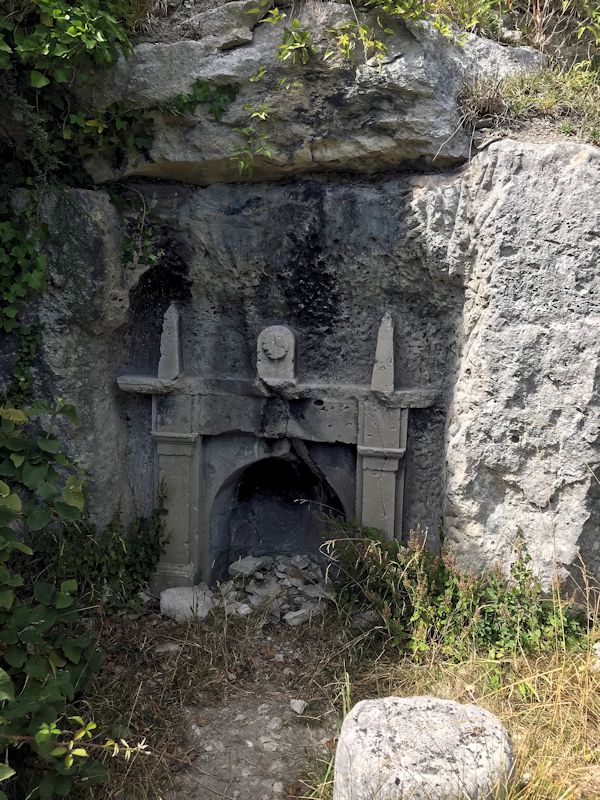 Most tourists rambling around London are completely unaware they have also visited parts of Dorset. However, stone from this tiny Island of less than six square miles has been responsible for building much of London.
London Time

The contents of this website are the property of knowledgeoflondon.com and therefore must not be reproduced without permission. Every effort is made to ensure the details contained on this website are correct, however, we cannot accept responsibility for errors and omissions.

Contact Us | Advertise