Lost Underground StationsDown Street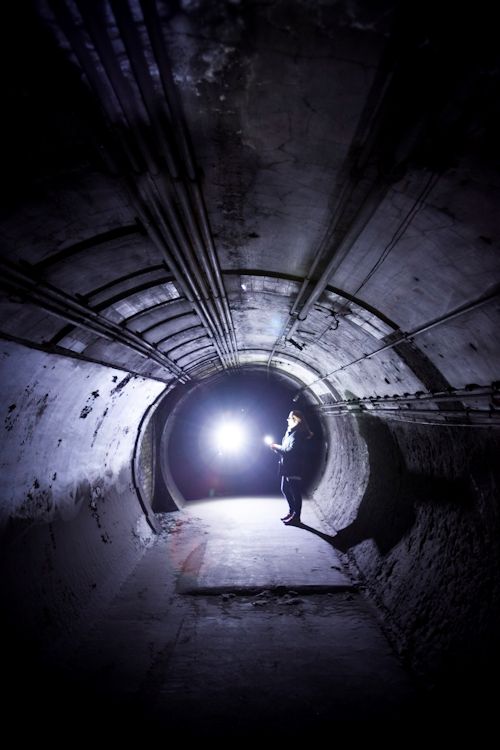 Down Street Underground Station once a secret war bunker for Churchill
Members of the British War Cabinet of all political persuasions were concerned for Winston Churchill's safety and it was advised that the Prime Minister should himself make use of this remarkable bomb-proof shelter, in what was described as the safest place to be during the blitz. Once Churchill discovered all the meals were provided by top quality chefs from the railway hotels he was happy to work and sleep there. On 19 November 1940 Churchill dined there with some members of the REC and the war cabinet. They were served caviar, Perrier Jouet 1928 champagne, with 1865 brandy and fine cigars. Those close to Churchill would often agree that he was reluctant to shelter and he would always put the safety of others first.
But he still enjoyed some of the finest of life in war-torn London!
READ MORE
Euston Underground Station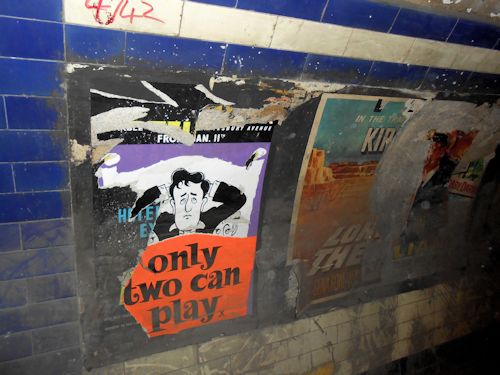 Time Tunnel Hidden Below Euston
Our dusty time tunnel took us down memory lane, with old peeling posters for "West Side Story" on from 27th February at the Astoria – "Puss in Boots", "Coronation Street", "Only Two Can Play", "Psycho" plus British Rail promotion posters announcing Midland are "Trains of Today."
READ MORE
Strand/Aldwych Station
One of the reasons why this station closed was because of all the wonderful historic features. The Otis lifts for example, by 1990 they had been in constant use for nearly ninety years and in need of desperate replacement, which would have cost about £3m and with a complete upgrade of the station would have cost about £4m more – £7m cost could not be justified with so few travellers (450 per weekday) using it. So in 1994 Aldwych closed to the public and although now closed for twenty-years or so it has found other uses. There is a fully working track which TfL (Transport for London) have been able to use to test new materials and new equipment. In 2012 it was part of operation "Forward Defence" which was the largest simulated terrorist attack in London, designed to train TfL staff and also emergency services in what to do if there was a terrorist attack during the Olympics.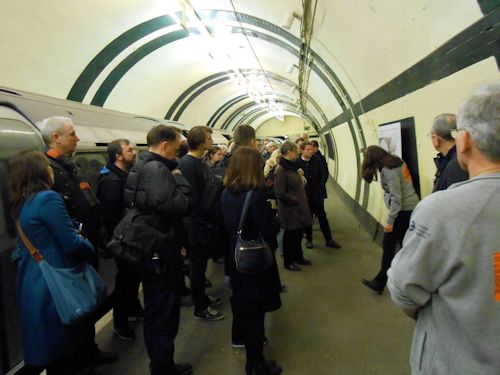 Because of its unique design, it has also been used for filming; Madness, The Kinks and also Prodigy have all shot music videos here. Films like; Sliding Doors, Atonement, Constant Gardener, Die Another Day, V for Vendetta, Creep, Superman 4, 28 Weeks Later, The Deep Blue Sea, The Imitation Game – the list is never-ending. Also, some recent television programmes were filmed here like; Sherlock Holmes and Mr Selfridge.
READ MORE
The contents of this website are the property of knowledgeoflondon.com and therefore must not be reproduced without permission. Every effort is made to ensure the details contained on this website are correct, however, we cannot accept responsibility for errors and omissions.



Twitter About Us | Contact us | Advertising